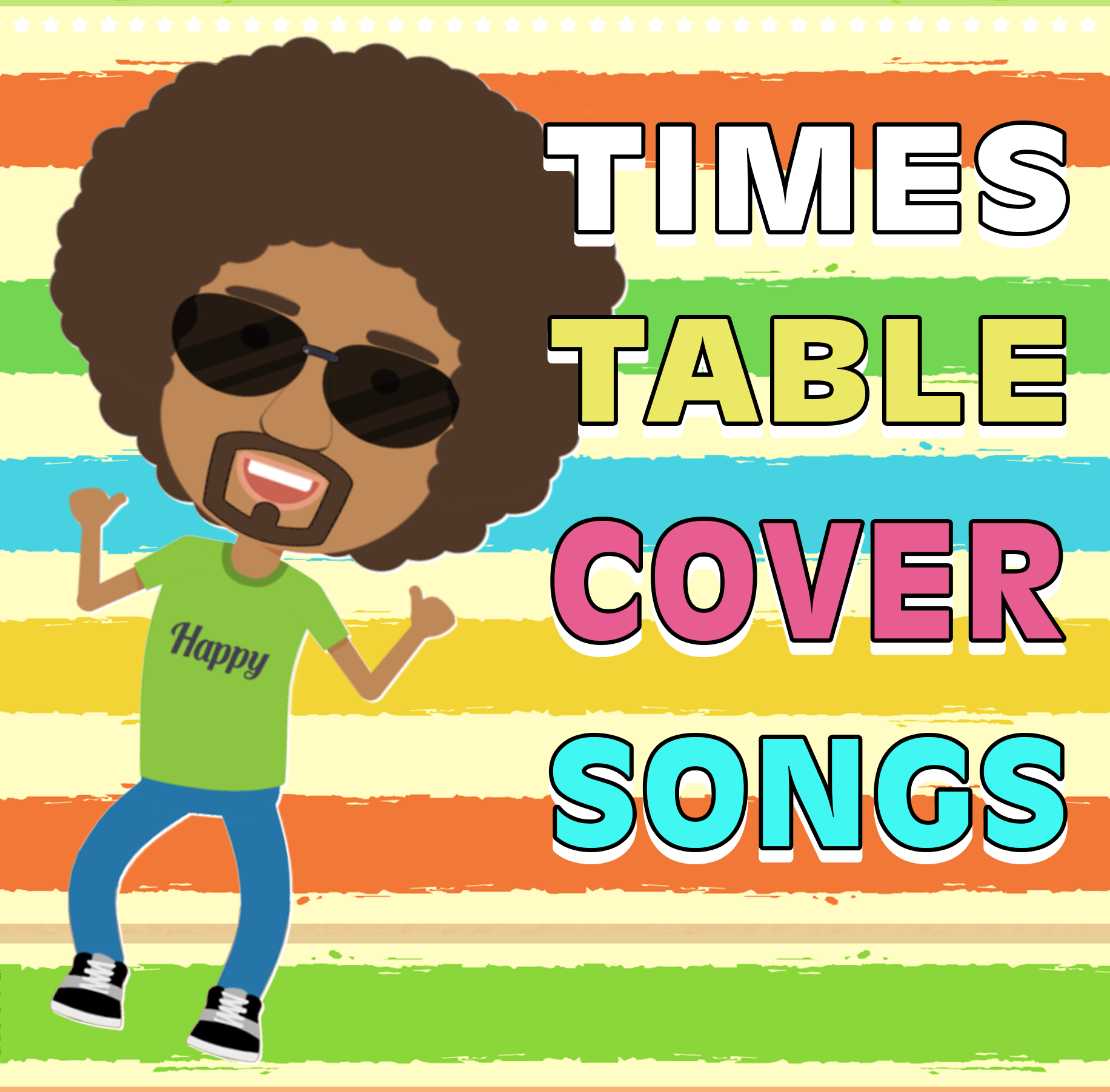 Learning is Quick & Easy!
Laugh Along and Learn Times Table Cover Songs are designed to support children's learning of their times tables. The tables are put into pop songs in order to help children remember the times tables pattern.
What Can You Expect from our Times Tables? As the music is familiar and catchy, children recognise the melodies so half the battle of learning is already over. The songs are fun and the lyrics stick quickly.

Each song is comprised of two sections, first of all we teach the times tables. In the second instance we have removed the answers, encouraging the listener to fill in the spaces. Our songs include a "skip count" section

EXAMPLE: 2 - 4 - 6 - 8 - 10 - 12 - 14. This is a proven method used to support learning multiplication.
Cover Songs 2, 4, 6, 7 & 8